[¡Fíjense que hay una versión en español abajo!]
Telling you guys about the stuff I've learnt was quite an introspective act. I reflected on things that impressed me. I looked back on stories that stayed on my mind long after leaving Mexico. I talked about writing itself. So before you wonder about me sharing my self-centered thoughts with the world: Yes, I do know what a diary is and I know how to use it, though I suck at keeping it and my handwriting is really sloppy.
However, the reason I wrote about those experiences is that they really influenced the way I think about future articles. So, today I want to give you a little idea of what I am working on right now and why I feel that these topics deserve all the attention they can get.
(Also, from now on my posts will be bilingual, because a doctor told me my Spanish was really good while blinding me with a flashlight. He also told me he hoped to see me soon, which does worry me a bit. Also, so far no friend's friend has thought it was a good way to start a conversation with "Your Spanish sounds very wrong". Yes, that happened, and no, that is not the point of this post.)
On top of the list there is an issue that brings together two of the things I like the most: a) trying to be a cultured person with a soft spot for memes and free wine at gallery openings and b) feminist rants. So over the next couple of weeks I will try to consume culture with a perspective on gender issues. For example, I'll check out a documentary about the Mexican painter Remedios Varo – no, Frida is not the only one – or take a closer look at the notoriously masculine music genre reggeaton and my complicated relationship with it. Hint: Never has feeling like a hypocrite been so catchy.
Unfortunately, there's more to life than films and dancing. If you don't happen to be a recent graduate from Germany who can afford to just have a good time and work a bit in Mexico, chances are you are trying to sustain your family with a badly paid job. You also probably struggle with the compatibility of your work and the care for your loved ones. Although this is an issue for society as a whole, traditional gender roles and limited access to education cause it to mostly be a burden for women Soon, some of them will take their time (oh, the irony) to talk to me about their busy schedule.
This story already indicates what I want to focus on within the next couple of weeks: the intersection of gender issues and health. Sure, the nice areas of the capital seem more than saturated with hospitals, clinics and access to medication. But the situation in rural areas is more sinister when looking both at general health care and reproductive rights in particular. Especially with regard to the controversy about the legal status of abortions, access to contraception or safe ways of giving birth, an idea that is in no way bound to the Mexican society comes to mind: Women's bodies can and will be an ugly battlefield for beliefs, taboos and life-threatening questions of autonomy.
Lastly, I would like to take a closer look at that nasty f-word: feminism. While it rolls off the tongue of my leftish university friends, it has also caused uncomfortable silences at parties and family reunions. I want to investigate the history of the term in Mexico, its current implications and – yes – want to argue why feminism is a pretty good deal for men as well.
So even if I can't handle diaries very well, I'm alright with agendas. Next post will be up next Thursday and I promise it won't be all about me.
[ES]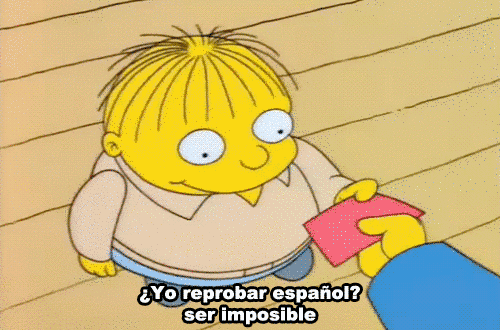 Contándoles de mis comprensiones fue una cosa bastante introspectiva. Reflexioné sobre cosas que me impresionaron. Recordé los artículos que quedaron tiempo después de haberme ido de México. Hablé sobre escribir en sí mismo. Entonces, en caso de que te lo preguntes: Sí, sé lo que es un diario y sé cómo se usa, a pesar de que sea un fracaso llevarlo y de que mi letra sea un desastre.
Aun así, mi razón para contarles todo eso es que esas comprensiones sí influyeron mi manera de pensar en artículos siguientes. Entonces, hoy quiero darles unas indicaciones de que estoy investigando y trabajando ahora y por qué eses temas me parecen tan importantes que merecen toda la atención posible.
(Por cierto, a partir de hoy mis publicaciones serán bilingües, porque un doctor me contó mi español es muy bueno mientras casi me cegó con una linterna. También me contó que ojalá regresara, lo que me preocupa un poco. Además, en estas semanas que llevo en México esta vez ningún amigo de un amigo pensaba que fuera una buena idea iniciar una plática con "tu español suena muy falso". Sí, eso me ha pasado antes y no, eso no es la idea central del artículo).
La lista de los temas sobre cuales me gustaría aprender está encabezada por una cosa que junta dos de las cosas que me gustan más: a) intentar ser una persona culta con una afición para memes y vino gratuito en vernissages y b) rants feministas. Por eso, durante las próximas semanas intentaré consumir cultura con una perspectiva de género. Por ejemplo, veré un documental sobre la pintora mexicana Remedios Vara – no, Frida no es la única – o investigar en el bastión masculino que es el reggaetón y mi propia relación complicada con ese tema. Nota: Sentirse hipócrita nunca ha sido tan pegadizo.
Desgraciadamente, la vida comprende más que películas y baile. Si de casualidad no eres una alemana recién graduada que se puede permitir divertirse y trabajar un poquito en México, es posible que intentes mantener tu familia con un salario pésimo. Además, es posible que te cuesta grandes esfuerzos conciliar tu trabajo remunerado con los cuidados de tus familiares. Aunque eso sea un problema que afecta toda la sociedad, fijos roles de género y acceso limitado a educación lo hacen un cargo específicamente pesado para mujeres. En un rato, algunas de ellas se van a tomar el tiempo (¡qué ironía!) para contarme sobre sus horarios ocupados.
Estas elaboraciones ya indican la dirección temática que voy a tomar durante las próximas semanas: la intersección de cuestiones de género y salud. Las zonas bonitas de la capital parecen muy saturadas con hospitales, clínicas y acceso a medicación. Pero la situación en áreas rurales parece mucho más siniestra en términos de salud general y asimismo respecto a los derechos reproductivos de mujeres. Eso se vuelve aún más alarmante con vistas a las controversias sobre el status legal de abortos, acceso a contracepción o maneras seguras de dar la luz. Convoca una idea que de ninguna manera está limitada a la sociedad mexicana: muchas veces, los cuerpos de las mujeres se vuelven campos de batalla en áreas de creencias, tabús y cuestiones de autonomía, cuales respuestas suelen amenazar vidas.
Para terminar, me gustaría investigar más la fea palabra que empieza con una f: no hablo de fuck, sino de feminismo. Mientras sea un término cómodo para mis amig@s universitari@s que tienden de ser de la izquierda, ya causó silencios avergonzados en fiestas y sobremesas con mi familia. Quiero meterme en buscar la historia de la expresión en México, revisar sus implicaciones actuales y – sí, de veras – quiero hacer mi punto de que feminismo es una maravilla para hombres también.
Entonces, aunque no me quede muy cómoda con diarios, estoy bastante bien con agendas. Voy a subir la próxima publicación el próximo jueves y prometo que no se trate totalmente de mí misma.
Header Photo:
"Post-it time!" by Ignacio Palomo Duarte